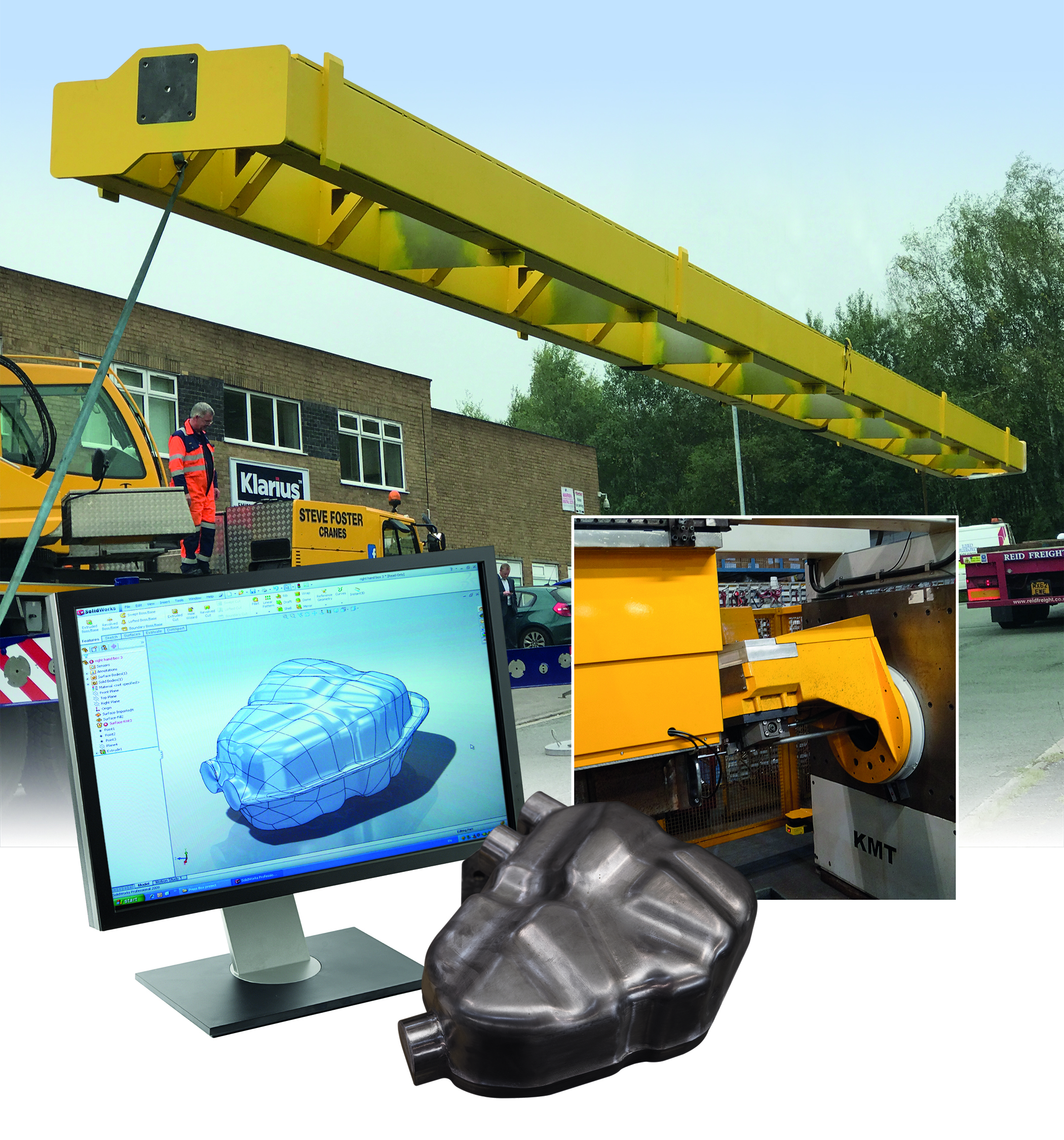 From the 4th – 6th June 2019, leaders in UK manufacturing will descend on the National Exhibition Centre (NEC) for the 43rd edition of SubCon – an event focused on optimising manufacturing methodologies for the future. Bespoke engineering with regards to production machinery is a key component of this initiative – which is why visitors will be able to meet with KM Tools Ltd (KMT) on Stand C22 throughout the exhibition.
KMT is a premier bespoke engineering provider for specialised manufacturing equipment used by original equipment manufacturers (OEMs) and Tier suppliers in the automotive, off-highway, rail and machine tool sectors. This capability allows the business to offer a rounded service package tailored to customer requirement. Whether bespoke engineering to deliver custom components and systems, the building of complete machines or a cost-effective machine re-build and enhancement, KMT can offer a combination of production capacity and innate industry experience to deliver all within pressurised timeframes.
The business can offer a turnkey service, incorporating custom manufacturing and engineering, refreshment of all machine components and systems, design and production of customised machines to order and total refurbishments of any machines. This work is backed by an inherent experience in electro-mechanical engineering, state-of-the-art CNC machines and a highly responsive component sourcing service. Compliance to the latest industry standards is the minimum benchmark. Attendees to stand will be able to meet with KMT engineers to discuss their unique machine requirements.
KMT is part of the Klarius Group of Companies, a collective of leading engineering businesses. Consequently, representatives from Klarius Products Ltd, the UK's largest aftermarket manufacturer of aftermarket emission control components and Emissco, a leading manufacturer and supplier of aerosols and maintenance sprays to the automotive industry will also be present at the show.
Adrian Degg, Group Engineering Director at KM Tools Ltd, said: "We're really looking forward to displaying our multi-faceted machine services to the crowds at SubCon 2019. Our expertise allows our customers to specify enhanced or bespoke machines for virtually any production requirement, which is why we are a preferred supplier to leading OEMs in the UK."
SubCon 2019 takes place from 4th – 6th June at the NEC in Birmingham, UK. KM Tools Ltd, Klarius Products Ltd and Emissco will be on stand C22 throughout the show.