Many automotive component manufacturing machines are custom items, they perform a specific task with unique tooling and workholding solutions. They are generally built to last, but there comes a time when technology has moved on and the speed, efficiency and accuracy of your trusted machine tools needs to be updated.
KMT offers a service that is second to none, especially for emission control product manufacturing machines (Exhausts, CATs, DPFs, wire hangers etc.) because we constantly maintain, make from scratch and rebuild machines we can tell you what works and what doesn't. This means we can rebuild your existing machines with up-to-date machine controllers, increased automation and better connectivity to factory wide management systems.
For most, if not all of the benefits of a new machine, you can call us for a re-build and save costs on the alternative of buying a new machine and know that the turnaround time is shorter and the footprint generally won't change. We can even schedule upgrades to avoid your busy periods and look at your tooling, workholding and scheduling at the same time, to maximise your production efficiency and ROI.
When a well-used CNC wire bending machine became the source of mounting maintenance costs the end user turned to KMT Machine Tools for a frame-up rebuild. The aim was to update what was originally a quality machine to modern performance and reliability standards at a...
KM Tools Limited has enjoyed a successful show at SubCon this year. The technical sales team met with a wide range of experts in manufacturing and discussed refurbishing existing machinery as well as significant interest in manufacturing new bespoke machines and...
KMT Machine Tools refurbish tool for large aftermarket exhaust manufacturer
When a case maker machine at a major aftermarket exhaust manufacturer reached the end of its operational life, the end user contacted KMT Machine Tools regarding a comprehensive machine refurbishment. Rather than specify total replacement…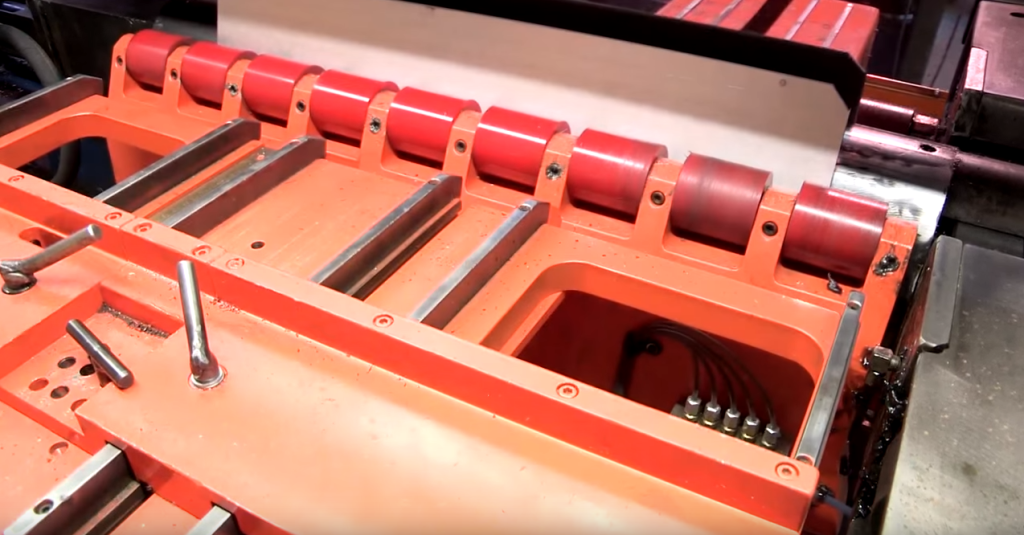 A bespoke machine tool rebuild can be more cost effective
When a case maker machine at a major aftermarket exhaust manufacturer reached the end of its operational life, the end user contacted KMT Machine Tools regarding a comprehensive machine refurbishment. Rather than specify total replacement…