Engineering support for the Rail Sector
KMT specialises in providing precision assembly-line jigs and machines for the rail industry.
A large proportion of the assembly equipment used by Bombardier in the UK for example has been fabricated and supplied by KM Tools Ltd.
The latest welding gantry provided by KM Tools is a key machine in the production of train underframes and roofs. Sections of underframe / roof are held in jigs (also supplied by KMT) next to one another, ready for welding. The welding gantry passes over, its two weld heads carrying out high-quality welds across the length of each seam. Once one side of the underframe/roof section is welded, the jig is rotated 180 degrees and the process repeated for the opposite side.
We have supplied a wide range of jigs and fixtures to support UK rail production and building bespoke machines is an integral part of the service. Operator interfaces and software can even be designed to match other machines onsite to ensure operator familiarity.
KM Tools engineers work on-site to quickly react to any requirements. We're used to meeting the needs of leading OEMs across multiple industries, which has greatly aided our work for the rail industry.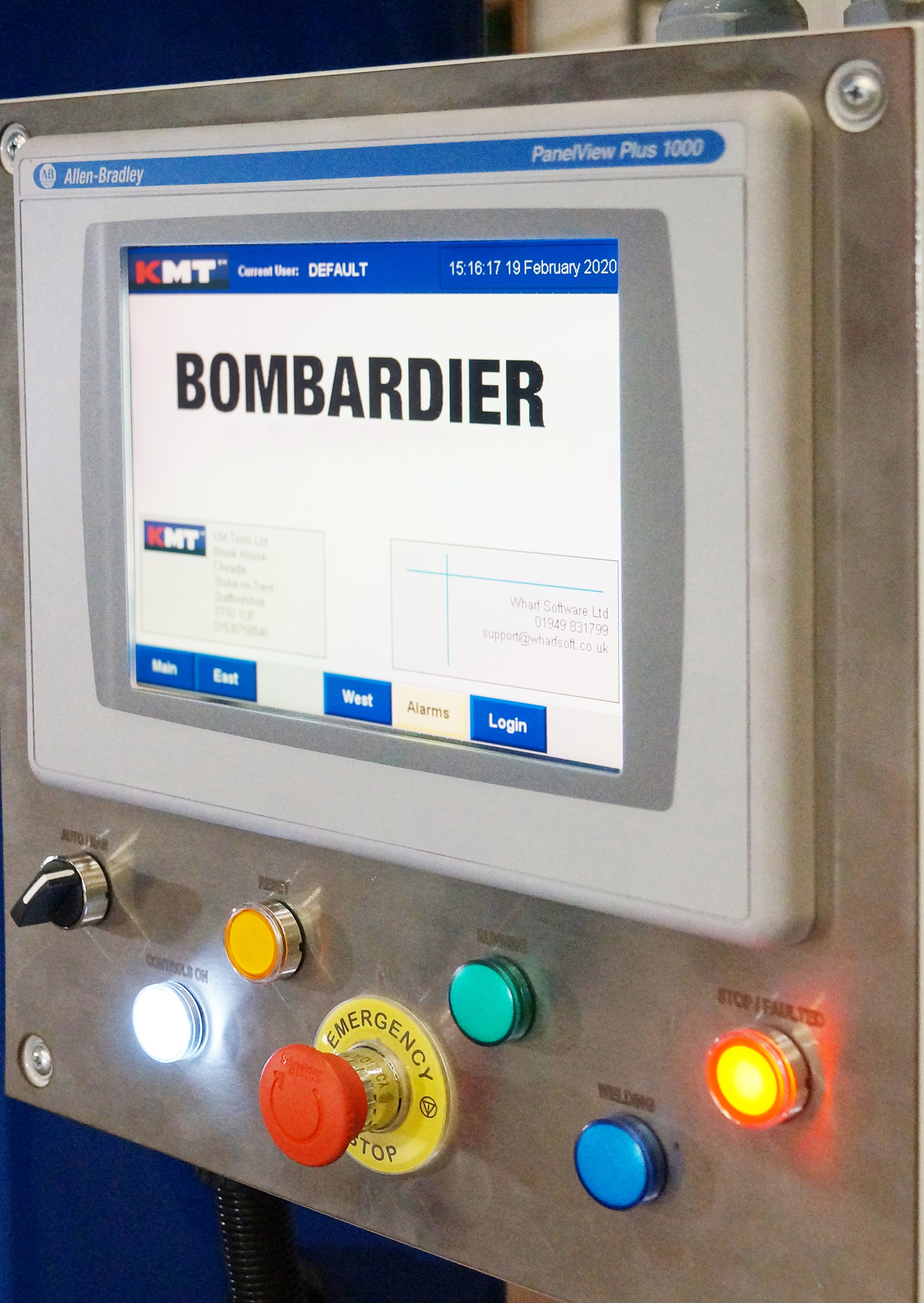 KM Tools Ltd has demonstrated its machine building capabilities by supplying a new welding gantry to Bombardier, the UK's leading rail engineering and manufacturing company. Now installed at the iconic Litchurch Lane facility in Derby, the new gantry is supporting the...
KM Tools Limited, a leading supplier of bespoke machinery for OEM production lines, has appointed Neil Harrison as Sales Manager. Offering a wealth of technical knowhow and experience in sales management, Neil is well placed to meet the engineering challenges of KM...
KMT Machine Tools refurbish tool for large aftermarket exhaust manufacturer
When a case maker machine at a major aftermarket exhaust manufacturer reached the end of its operational life, the end user contacted KMT Machine Tools regarding a comprehensive machine refurbishment. Rather than specify total replacement…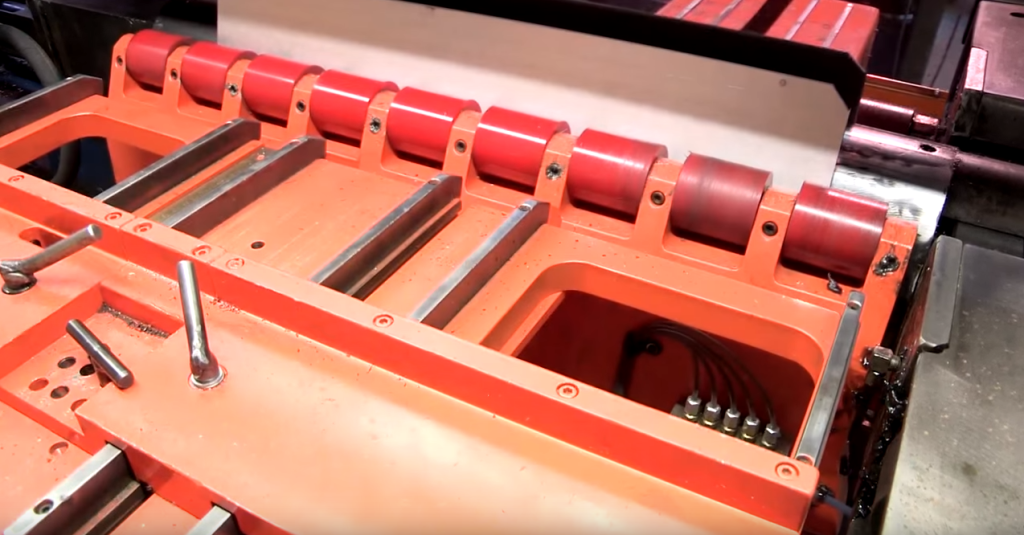 A bespoke machine tool rebuild can be more cost effective
When a case maker machine at a major aftermarket exhaust manufacturer reached the end of its operational life, the end user contacted KMT Machine Tools regarding a comprehensive machine refurbishment. Rather than specify total replacement…