Our new machines are designed and manufactured with decades of development and knowledge behind them. Our unique position in the market means that we still service and support many machines we designed originally, as well as ones we didn't. This means our working knowledge of the machines is totally up-to-date, allowing us to transfer new ideas and technology that we know is tried and tested in the real world, guaranteeing effectiveness, efficiency and reliability.
We have a range of standard function machines to choose from, but can also adapt or design, manufacture and test fully bespoke designs for individual customised operations.
KM Tools Limited, a leading supplier of bespoke machinery for OEM production lines, has appointed Neil Harrison as Sales Manager. Offering a wealth of technical knowhow and experience in sales management, Neil is well placed to meet the engineering challenges of KM...
When a well-used CNC wire bending machine became the source of mounting maintenance costs the end user turned to KMT Machine Tools for a frame-up rebuild. The aim was to update what was originally a quality machine to modern performance and reliability standards at a...
KMT Machine Tools refurbish tool for large aftermarket exhaust manufacturer
When a case maker machine at a major aftermarket exhaust manufacturer reached the end of its operational life, the end user contacted KMT Machine Tools regarding a comprehensive machine refurbishment. Rather than specify total replacement…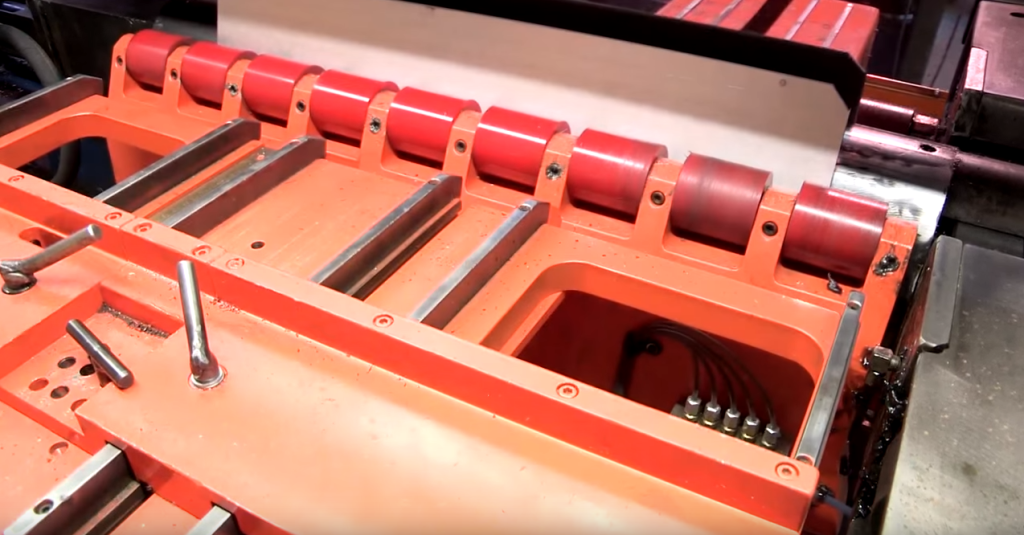 A bespoke machine tool rebuild can be more cost effective
When a case maker machine at a major aftermarket exhaust manufacturer reached the end of its operational life, the end user contacted KMT Machine Tools regarding a comprehensive machine refurbishment. Rather than specify total replacement…