Volume filling machines are vital for fluid manufacturers. With containers varying in size, shape and capacity, customised machines can provide a solution to effectively meet operational requirements. When Emissco, a leading manufacturer of aerosols and fluids, increased its production, KM Tools Ltd developed a bespoke volume filling machine to efficiently fill millions of containers.
Filling in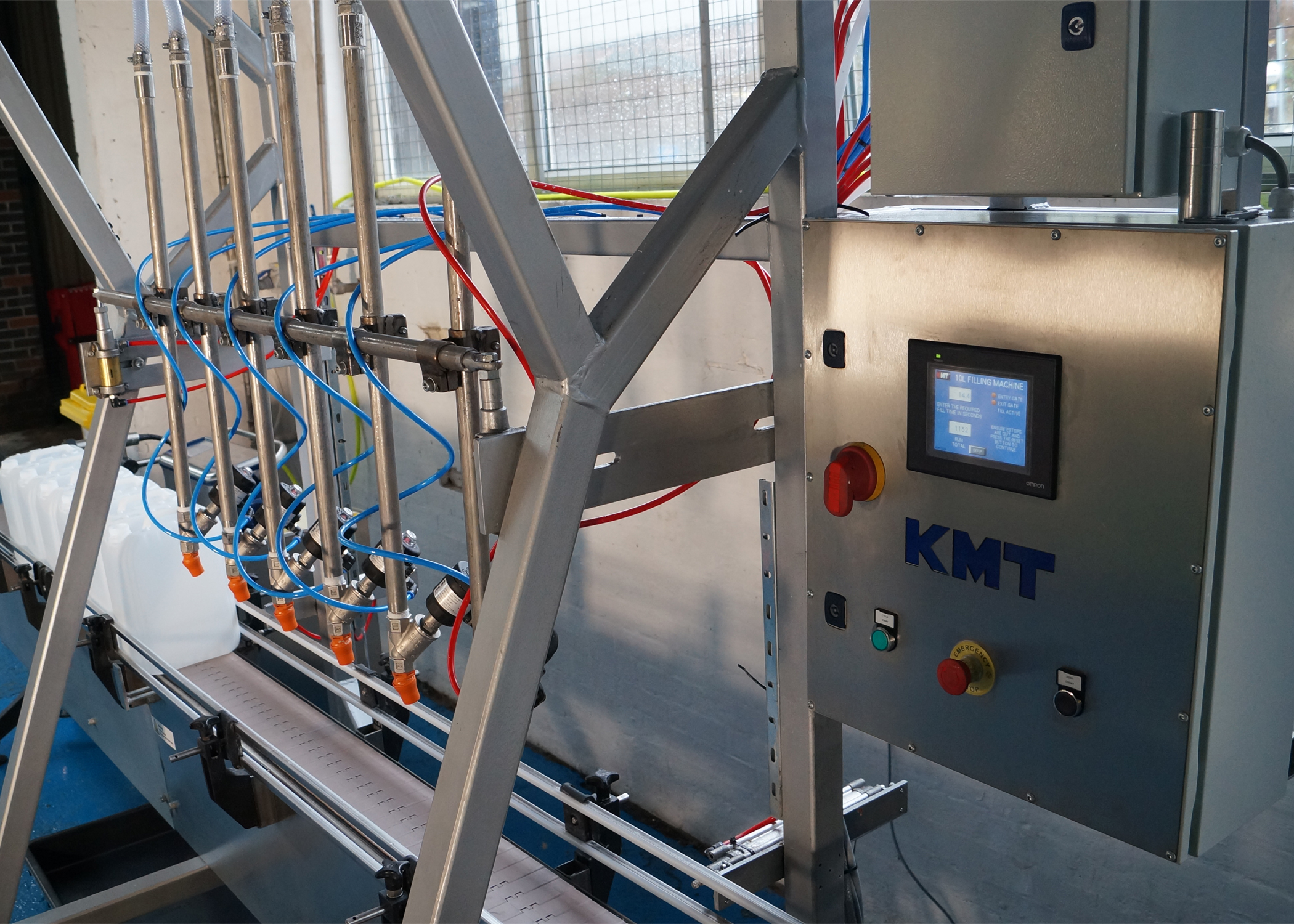 As the name suggests, volume filling machines dispense fluids into containers as part of the packaging process. Containers are conveyed to a set of nozzles, which dispense the fluid to the correct fill level. Modern machines are highly automated and specialised to accommodate varying types of fluid and filling processes.
The challenge for fluid manufacturers is specifying volume filling machines that match the shapes and sizes of containers in the product range. Packaging can vary greatly between different products. Furthermore, the same fluid product may be offered in containers of varying capacity, which changes the fill requirements. All of this affects the specification of the intended machine.
This requires volume filling machines to be tailored to an application while remaining flexible for production changes. Design variables include the type, spacing and number of nozzles as well as volume fill settings, hoses, the size of the conveyor and the control system. Typically, a fluid manufacturer will also specify a machine to suit its existing range of containers, which means that a standard volume filling machine simply won't do.
A bespoke approach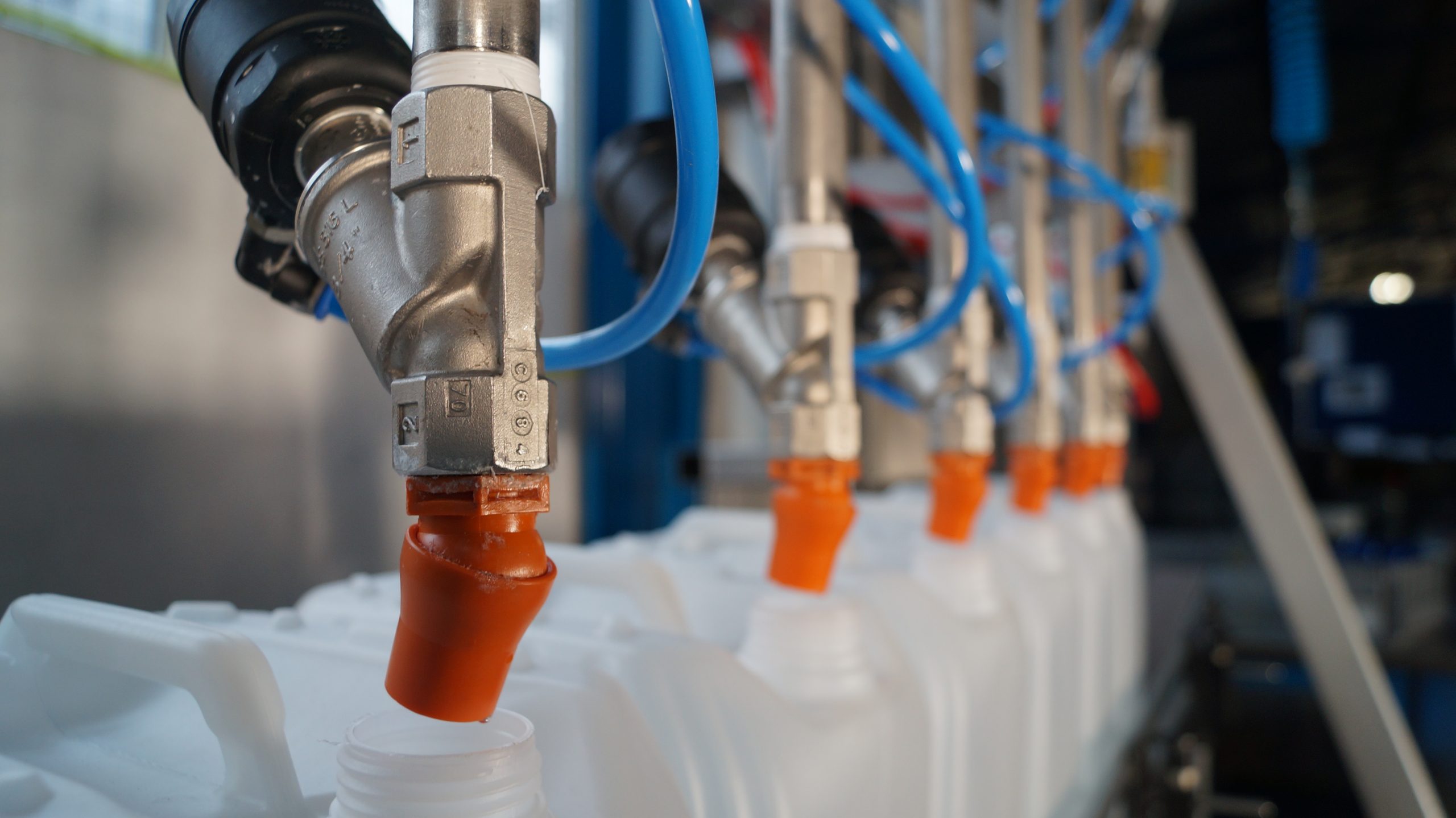 Emissco is a leading manufacturer of aerosols and fluids designed for automotive maintenance professionals. To support the expansion of its production capabilities, the business recognised the need to source a new volume filling machine to package fluid into millions of containers.
Mark Brickhill, CEO of Emissco, explained: "We fill millions of 10 litre containers with a crystalline automotive fluid for distribution to commercial retailers and garage forecourts. To expand this supply output, it was clear we needed an additional machine designed to effectively fill the containers."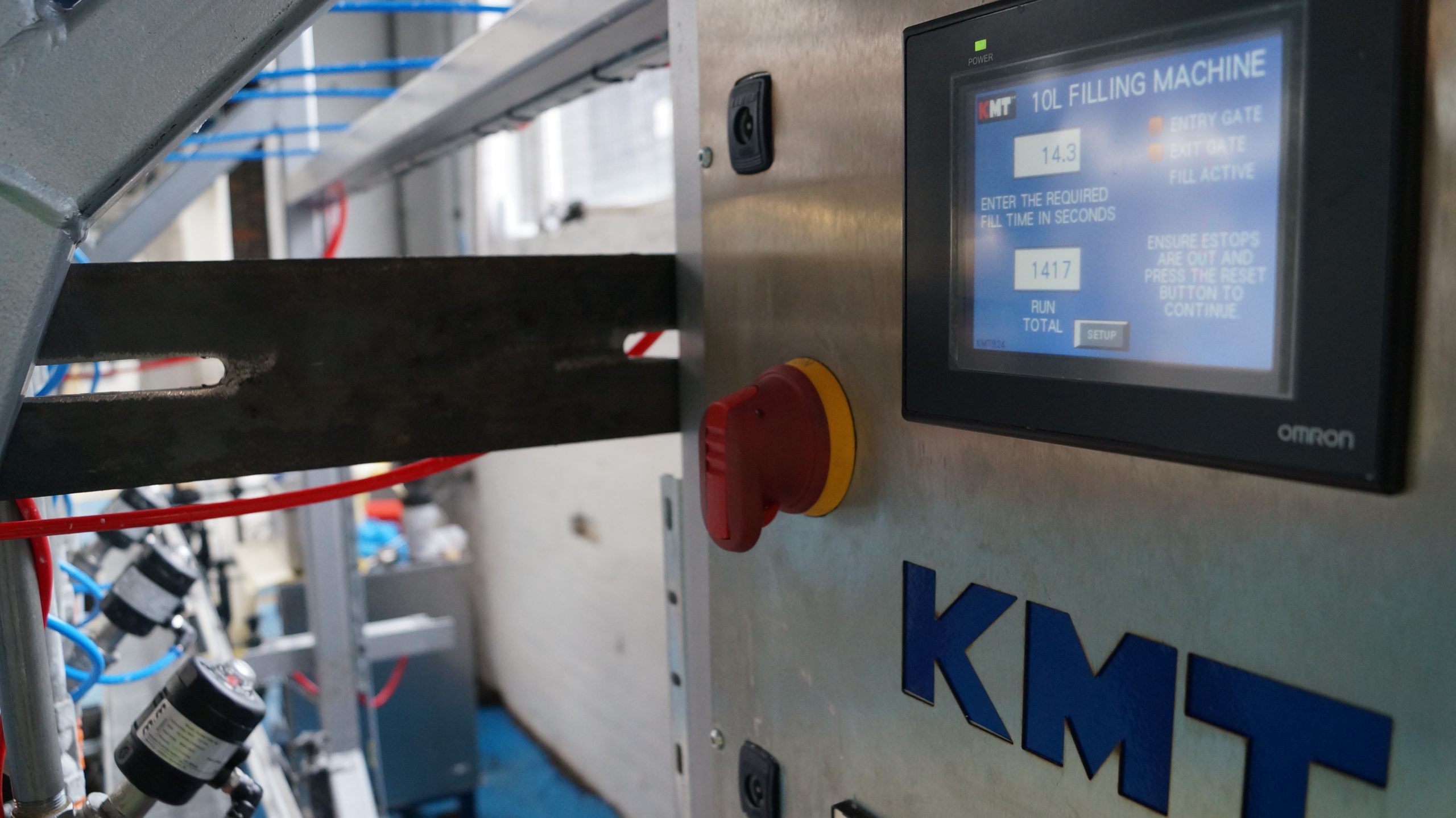 Emissco approached KM Tools Ltd, a leading provider of bespoke production equipment for global manufacturers. Experienced in delivering custom machinery to automotive, rail and fluid production lines – KM Tools was well placed to provide a turnkey service.
Adrian Degg, Group Engineering Director at KM Tools Ltd, elaborates: "We can design, build, test and install bespoke production machinery entirely in-house. This includes custom component manufacture and origination of tooling. Our extensive capabilities ensure that we produce machinery that exactly matches customer specification. We can provide machinery that mirrors equipment already installed on-site to ensure operator familiarity or originate something entirely bespoke."
The volume filling machine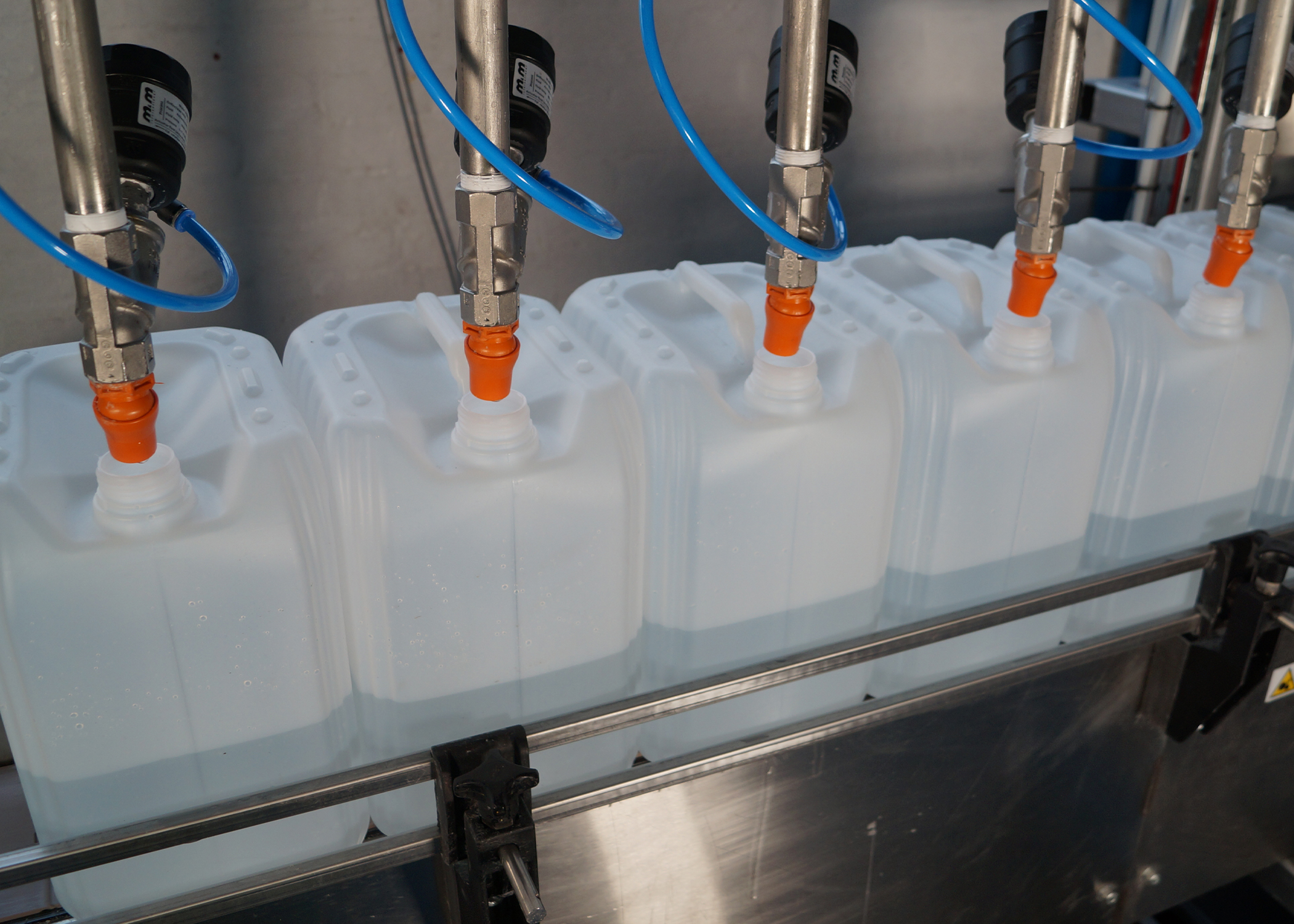 KM Tools designed and built a volume filling machine to accommodate up to 12 nozzles. Installed pipes, hoses and nozzles were selected to accommodate the pressurised flow of various fluid types including corrosive and crystalline liquids. Customised infeed and outfeed conveyors were installed to ensure the 10 litre containers could be filled in a highly automated manner. A bespoke control system allowing for multiple volume and fill settings as well as a touchscreen for operators increased the machine's versatility. Wear stations and a barcode generator completed the specification.
Adrian adds: "With these machines we also provide the option for inkjet printing, ideal for sell by dates and barcodes. Custom unload tables can be specified as well. Ultimately, we can tailor the design and control systems of these machines to meet almost any filling requirement."
Mark was delighted with the machine: "We have the capacity to produce 16-20 million litres of fluid a year, all of which must be packaged. Our new KM Tools volume filling machine is perfectly adapted to our requirements and has boosted our packaging capability. The machine has enabled us to expand our output to support the growing demand for our products."