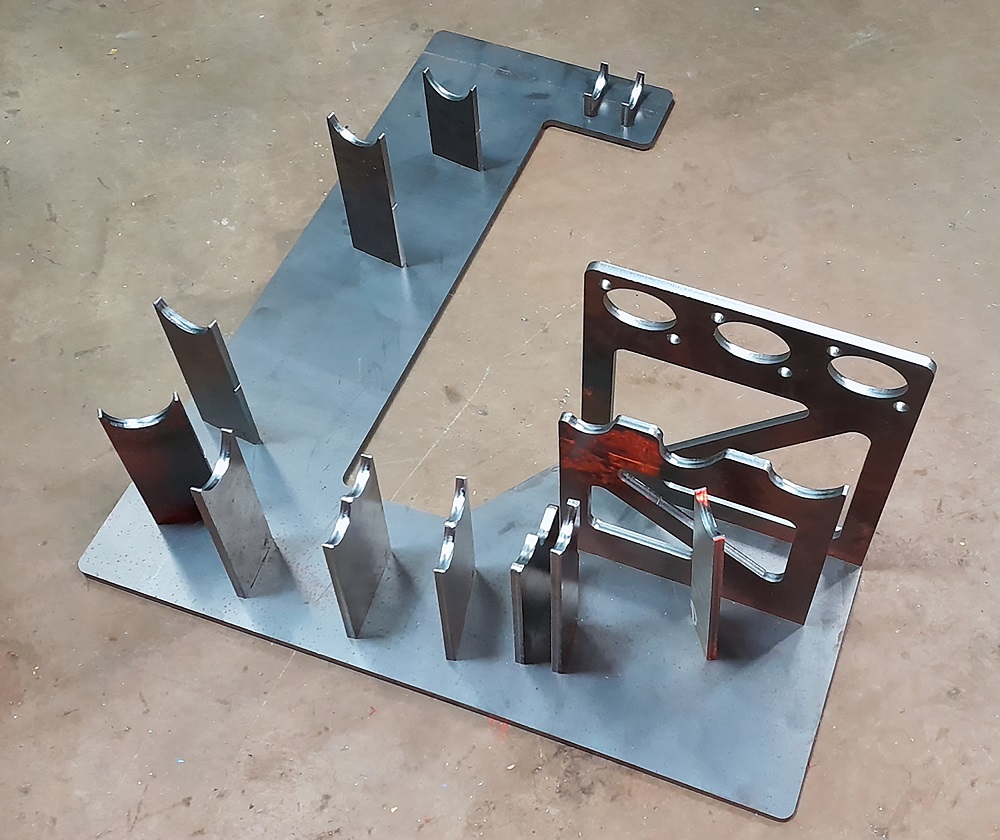 Students at Staffordshire Uni Racing team finished in a superb second place at Formula Student 2023. While developing their new car for the Silverstone event, the team turned to local engineering business KMT, which used its laser cutting machine to produce a bespoke welding jig to allow the assembly of a custom racing exhaust for the project.
Formula Student is regarded as a critical milestone for aspiring engineers seeking careers in professional motorsport. Participants are tasked with developing, building and running a single seat race car, as well as managing all aspects of the race team. With 130 university teams from 30 countries taking part – competition is fierce. Custom engineering is important to gain an edge in car development, which is why when designing a new exhaust for its latest entry, the Staffordshire Uni Racing team approached KMT to produce a bespoke welding fixture.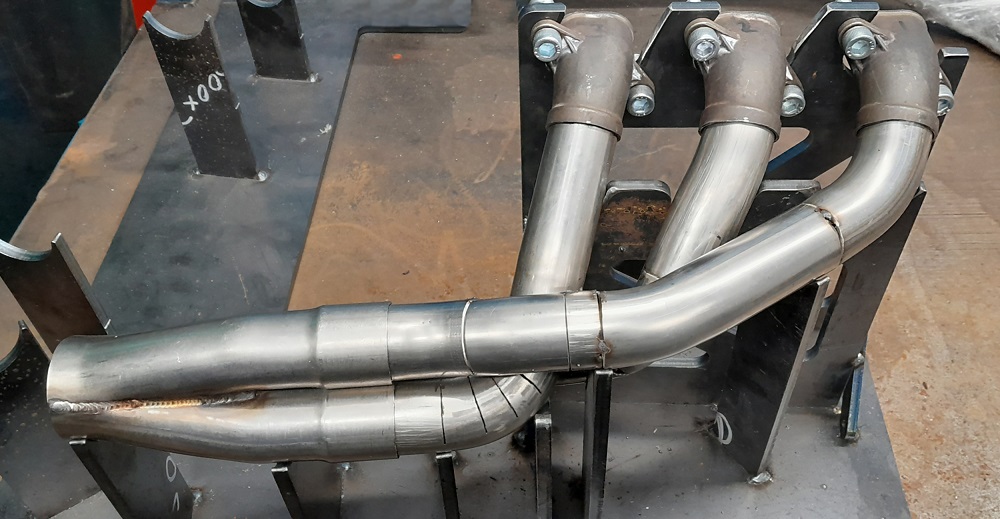 Jayson Prince, a member of the race team and Project Engineer at Klarius, the UK's largest manufacturer of aftermarket exhausts, expands: "I designed a custom exhaust system to fit the high-revving 675cc bike engine fitted to our race car. A key process in assembling the exhaust is producing a jig so that the manifold and pipes can be welded together as a complete system. I had already designed a jig but required a laser cutter and press brake to produce it. Thankfully, KMT was happy to help."
Staffordshire-based KMT has recently invested in a state-of-the-art laser cutting system and press brake, which it uses to produce bespoke fabrications in almost any quantity for customer projects. It proved a perfect fit for the jig, cutting precisely to the dimensions provided by Jayson. Once the jig had been welded, it was ready to support the assembly of the custom exhaust.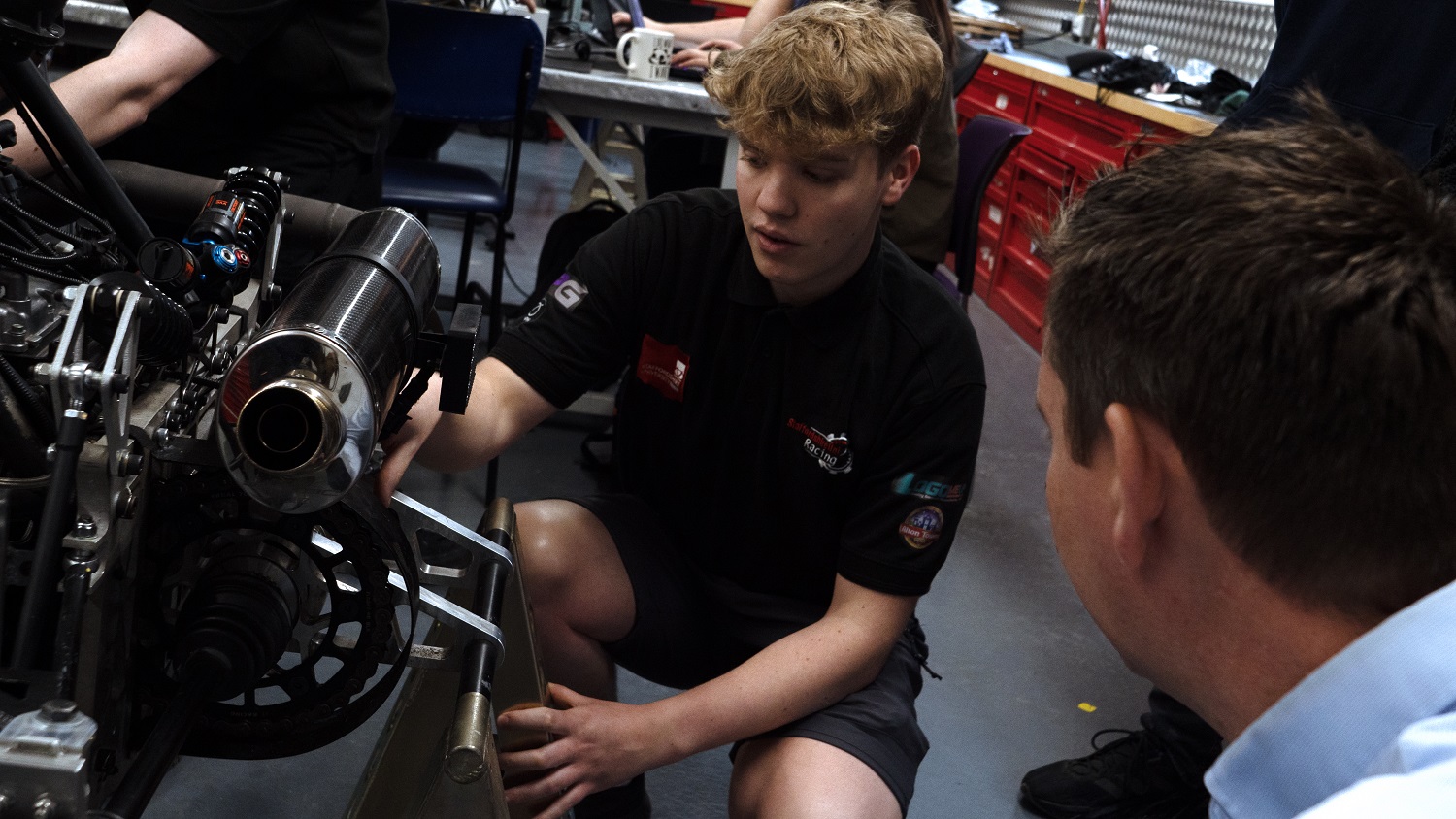 Joe Grimer, Team Leader at Staffordshire Uni Racing, adds: "Working with local suppliers is really important for Formula Student. Local manufacturers often provide things we can't do in-house, while their proximity means key assemblies and components can be delivered faster. That's a real advantage for us, as it means we can begin testing earlier, ahead of the event."
Adrian Degg, Group Engineering Director at KMT, commented: "Bespoke engineering is our specialty, and using our laser cutter and press brake to support the young engineers at Staffordshire Uni Racing team has been incredibly rewarding. Congratulations to the team for achieving a podium finish!"