KM Tools Ltd, a leading manufacturer of specialised machines, has developed a new zero-contact hand sanitiser dispenser range designed to help limit the spread of viruses and bacteria. The project was led by Edward Degg, a young graduate engineer, who managed the prototyping process and delivery of the new hygienic machines.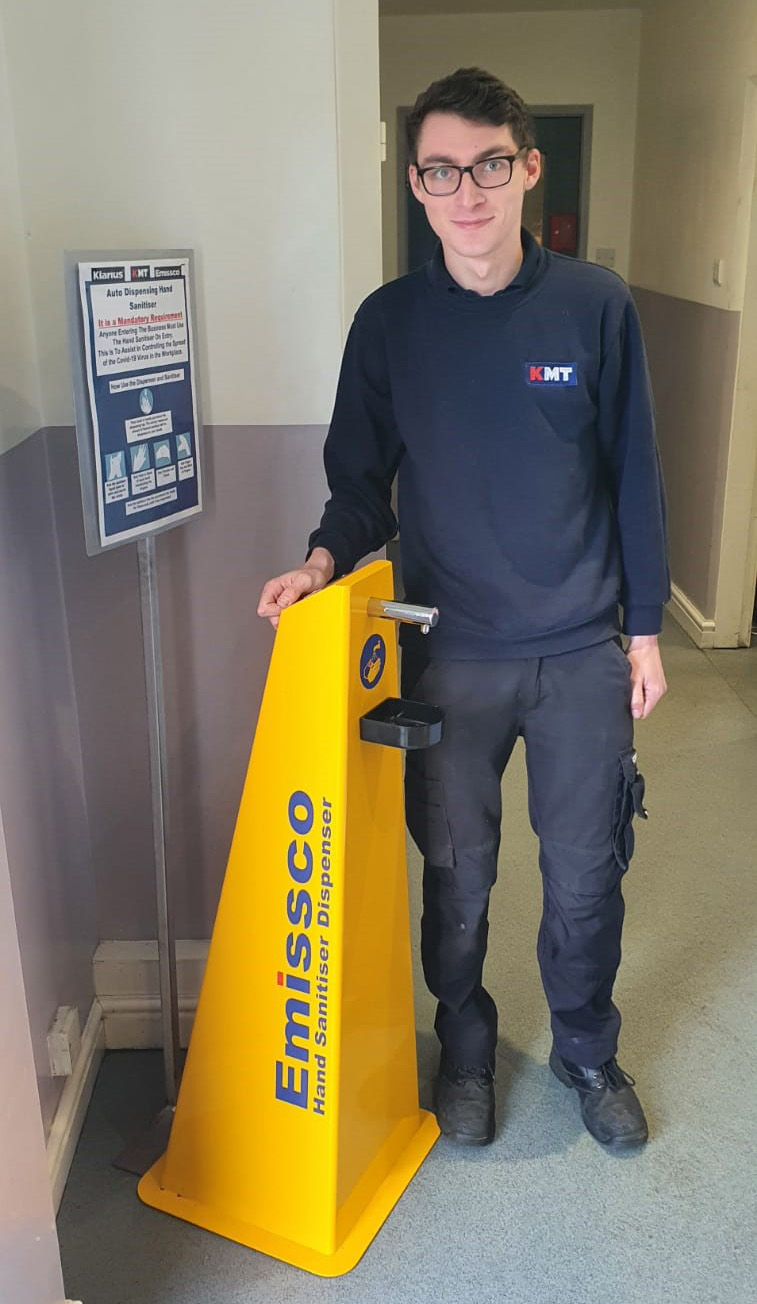 The zero-contact hand sanitiser dispensers were designed from scratch for Emissco, a leading supplier of fluids and aerosols, and provide up to 30,000 doses before requiring a refill. They feature an automatic dispensing nozzle to reduce contamination risks during use, especially in working environments. Users only have to place their hands under the nozzle to receive a dose of alcohol-free sanitiser foam. Consequently, they are ideal for high footfall locations, such as hospitals, supermarkets, schools, offices, airports, hotels, restaurants, factories and places of worship.
Edward Degg, Project Manager at KM Tools, said: "We have the ability to design and build bespoke machines entirely in-house. After assessing a variety of dispenser designs with CAD modelling, we set about producing a working prototype. Utilising CNC cut profiles, which were subsequently formed by our in-house press and Tungsten Inert Gas (TIG) welded together, we created a durable exterior.
Finally, the pump and automatic dispensing system were installed and the sanitiser container fitted. We carried out durability testing on all the electronics, as well as the dispensing action, which ensured reliability."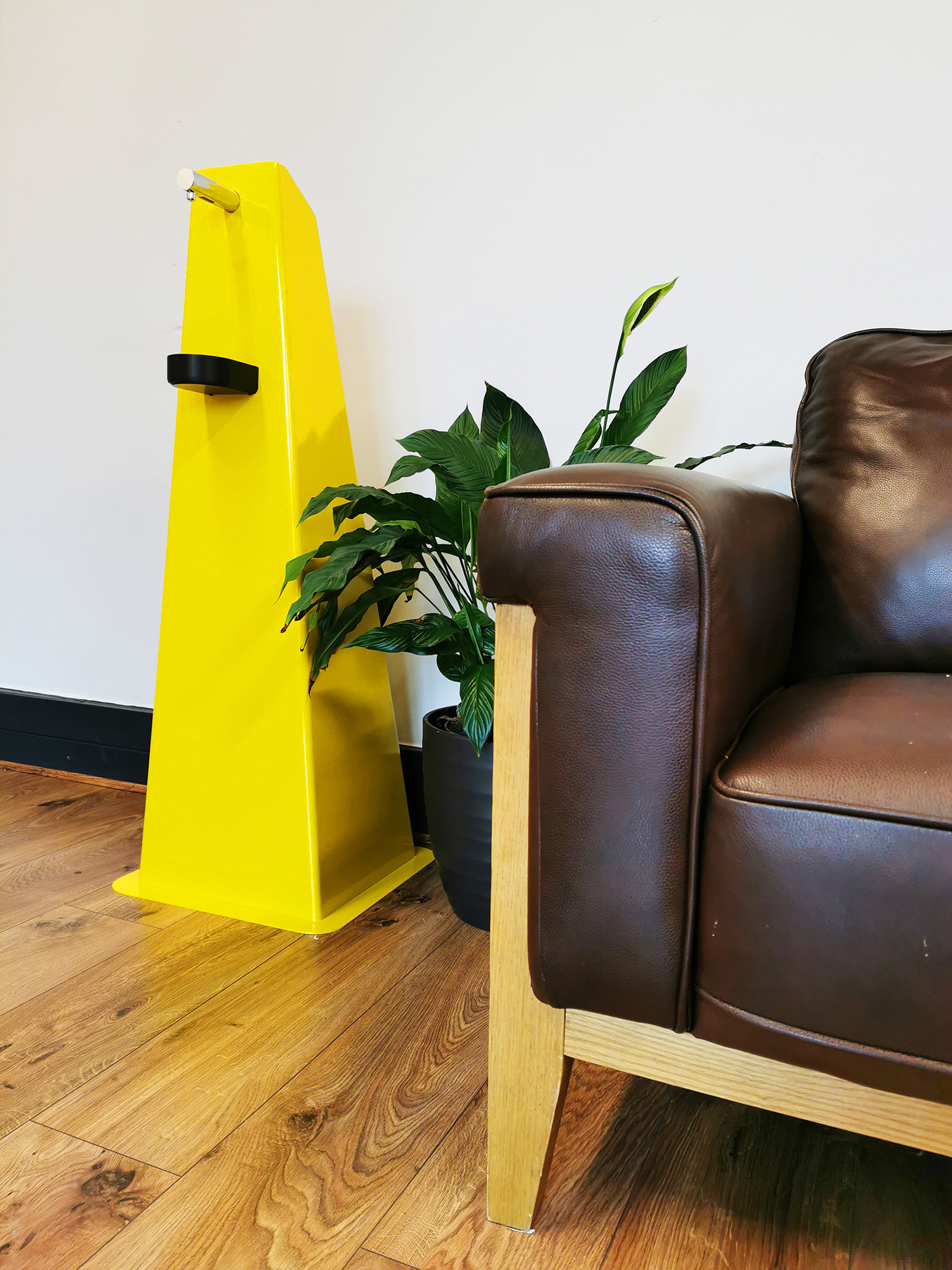 Mark Brickhill, CEO at Emissco, commended the new machines: "These dispensers provide a truly hygienic solution for hand sanitisation in multiple environments. KM Tools has produced these units exactly to our required specification, which has allowed us to provide our customers with a dispenser that has a large sanitiser capacity and zero-contact operation. A bespoke approach has resulted in a highly efficient and versatile product which helps stop the spread of viruses and bacteria."
The hand sanitiser dispensers are available to order now. Two sizes are available, Standard and Junior, both with up to a 10 litre refill capacity. A removable drip tray is also included. Both sizes are available with either a smooth stainless-steel or powder coated exterior. Custom colours and logos can also be specified.
"It is great to see the next generation of engineers tackling the challenges of today," Mark adds. "Supporting graduates with opportunities is important for the health of the industry, and in this case, the health of our customers too."
For a more detailed look at the design and manufacturing process, visit our website or watch our 'How is it made?' video.